into the abyss
(2012 – CD & Digital)

Credits
All songs are by Flavio Gianello except track n.6 by F. Gianello & S. Piacenti.
All lyrics and vocal lines by Amèris.
Arrangments by Lahmia.
Produced by Giuseppe Orlando & Flavio Gianello.
Guest vocals on track n.8 by Trevor (Sadist).
Recorded @ Outersound studios by Giuseppe Orlando.
Mastered by Jens Bogren @ Fascination studios.
Cover artwork by Niklas Sundin, Layout by Flavio Gianello.

Published by Bakerteam Records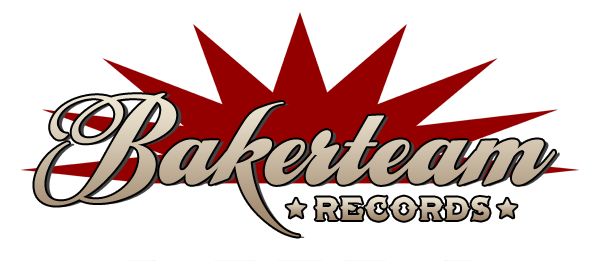 DRAG ME TO HELL
On set of torment
This is what I call terror
No faith, no ideals, emptiness of life
Waste of time
A blind running just to buy the grave
This is the present malediction
And so you follow the leader that lied
Under the sign of the cross the spell is cast
Live in fear: the call of Lahmia rises!
Damnation takes you to a living nightmare
Die with fear, hallowed be thy name
How can you believe in this rotten failed system?
A corpse without will
If this road leads to heaven
Chorus:
Please drag me to hell
Where's your salvation?
Drag me to hell, to never come back, drag me to hell!
It's time to wake up and to understand
It's not a dream, there's no time to lose
Society's going mad,
Too much time had been wasted in vain, in prayers
This is insane: no one will save you
Chorus
All I see is sad, dead and gone!
Hypocrisy, mass hysteria and doubt
Is this the order you're looking for?
No one understands and the plague spreads, like a cancer
This is the collective solitude that leads the souls to their God
From a distance I watch your tragedy… your toxic paradise
Rest In Peace.
Drag me to hell
NIGHTFALL
The nocturne star shines high
In this black velvet sky
Disciple of the night as me
Follow this sacred chant
Follow the sacred howl
Into the astral corpse
Then scream and die to be, die to know, die to see
Die to be the fire in our night!
The nightly sky lightens to day
Hear this cold wind calls our names!
Chorus:
Nightfall… protect us!
Nightfall…
To reach and conquer our sacred lands!
Night comes down!
Now it's time, it's our time
The nightly sky lightens to day
Listen! This cold wind calls our names
Chorus
The other brothers howl
As the rain comes to fall down
A legion of hungry wolves want their revenge
Licking blood
On a hallowed ground!
Let us burn them all (x3)
Let us judge their deadly sins!
Can you feel the taste (x3)
The taste of revenge!
The nightly sky lightens to day
Hear this cold wind calls our names!
Chorus
Night comes down, night falls down
SILENT THROUGH THE
SCREAMING

CROWD

Sweet remembrances
Eyes that I've seen before and never changed
Like a poetry sung by the wind
In the ruins of my soul
All the past smiles
Beers, wine, cigarettes burnt on the streets
All the friendly words we used to say
Now is changing
The intensity of my most inner silence
It's a melody still heard
Which pleases my dreams
With joy and melancholy
Good bye my friend

Chorus:
But sometimes I see you standing there
Under the stage
Silent through the screaming crowd
Time runs all alone making pictures of us
And I finally see you
Out from the dividing fog

I lose myself, my own confidence
All the questions turn to knock
No answers 'bout life and death
And what there's between
The lines of existence
My soul roars
Like a thundering scream against the silence
It's something no one will say
Something no one would pray
And my friend I want to thank you
For all the times you rise me up
For all the times you walked my dreams
For all the times you stood in the crowd

Chorus
THE TUNNEL
Chaos
Suffering at night
Souls caged
Call you at this time
You can't do nothing to hear them not
Nothing seems the same in this faded place
Bridge:
Choice is yours: follow or not!
Beyond the night something exists
All is dead, all is bright
– A never ending suffering –
Chorus:
Opening the eyes
Limbo calls you
Following the peace
Into the tunnel
Live or die to be found or lost
I Feel the dissolution of forms:
disintegration of security and laws
Time is but a moment
That has been denied in eternity
It's the loss of faith, roam in this cage
Time's dead, it's all over
Nothing more turns back again
Bridge
Chorus
My spirit leaves his cage and prepares himself to go away
This is the endless night of certainty
my body sleeps without respite
But I feel free
My spirit leaves his cage and prepares himself to go away
My body sleeps without respite
This time I'll know if I'll ride
Or if I will die again
Chorus
INTO THE ABYSS
The hate I feel
Stronger than my will to live
My soul's existence: lose to win, die to kill
My will: resistance!
Our lives sentenced
By the presence of death
The fight has begun
I'll fall, you'll follow
I'll take you down with me
Until the end of my days: I'll suffer, you'll scream with me!
Apathy becomes misanthropy
I made revenge from suffering, action from freezing
Into the abyss nothing more will be the same again!
Chorus:
Misanthropy, queen of my mind
Set me free from all the rotten flesh on my way
Blood: fluid of mankind's suffering!
Call it hell
This is where I live
From where I come
To where I go and you with me!
Totally dismembered, 'n killed without pride
Hear my call
I'll come to make you know the word "end"
Chorus
There's nothing left to judge,
Don't be anxious 'bout what will Happen:
What is done is done
I am a stone, feel my silence… fear me now:
I'm misanthropist
My endless pain
Catches the last fresh rain,
Blinded without seeing the light
I'll make you feel my pain shining bright:
The last resistance,
A furious scream in this empty hole!
GLASS-EYED CHILD
Glass-eyed child
That looks to me
In this cold rainy day
Under the sky, painted in grey
My steps on the way
Behind the ruins of life
Are searching the sleeping passage to reality
Chorus:
All my silent dreams
Return to your silent grave
I fear I'm going insane
Glass-eyed child
Take a look at my white skin
I'm here to hear your silent, silent cries
My pure, pure child
Wait for me in your cold grave
Two steps ahead and two steps again
And then… the headstone
The last page of your short life
My darling I can't forget your eyes
They wounded me like a cold knife blade
That froze my tired heart
Chorus
Cypresses all around
Down by the graveyard
And there… your desperate, silent cry (X2)
You sleep in your tomb
Glass-eyed child
The icy stare rapes my heart
The sky seems to fall
The sky seems to cry your young death
Chorus
GRINDING DREAMS
The Night falls down, slowly, slowly down
Your sad world becomes black
And the creatures free
Yeah, I feel so good
Yeah I could feed off of you!
All the Gods you believed in yesterday are dead
And for you tomorrow doesn't exist anymore
No more Tomorrow!
Learn my lesson
I'm everything you cannot fight
I'm the one you cannot kill
Now fear my eyes, so full of hate and in need of blood
Now fear my eyes
For every tear you drunk
For every cry you made!
I'll traumatize you, I'll terrorize your sons
This is my will
Chorus:
Blood in your dreams
I'm all that you fear: dark, cold, evil
Grinding dreams!
I'm everything you've thrilled in the silence of solitude
But I feel so alive
Grinding dreams!
Revenge is my only reason to live
I'll drink your essence I'll traumatize you
I'll appear you in every fuckin' dream
I'll terrorize you
This is my will
Chorus
The night falls down… slowly
Your sad world becomes black, and I am free!
Tomorrow… no more tomorrow
Tomorrow… no more
Grinding dreams, grinding dreams
No more… tomorrow
No more… tomorrow
For you
STRENGTH FROM MY WOUNDS
Dreams of flesh, fragments of bones
This image goes on and on
Dead eyes on my way
It's time to escape or die
Born in the age of murdering where wounds bleed in silence
Every day's a sentence and my nerves come to explode!
There's no other place to be, the phoenix will rise again
Feelings of destruction, hate, revenge
The smoke of war invades my brain… another reason to stay
Another reason to stand 'cause there's no other reason to end!
I'm a bullet, you're my target
I will drug you with mortal effects
Like the darkest opium, your last black hour
Desperation leads me to run against your self-destruction
Chorus:
The phoenix will rises from death – Another breath to stand
Her wings of fire sing with – Cold angels strings
I make pleasure from my pain – All the scars they've given me
Giving strength to my wounds – Strength from my wounds
That strength from my wounds – No tears from my eyes
STRENGTH FROM MY WOUNDS – Like strength from my wounds
The dirge from the past has gone by – Strength from my wounds
I'M BACK AND YOU CAN'T HIDE
To you, surviving, is the only remedy
To let you die in your fuckin' silence
You'll never beat me down
And every pain (that) could catch my heart
Every injury (that) kicks my soul can only enforce my will
My will to carry on, OH FATHER DON'T YOU KNOW
I drink strength from my wounds, STRENGTH FROM MY WOUNDS!
Chorus
* lyrics in italic sung by Trevor –
MY CROWN
I lose myself
In your green lake-drops
You: shelter for my soul
Catch my burning breath
You: the interpreter of my wandering spirit
We'll ride the night together as one
We are like birds that dare the fire
My one, my crown, my ice, my wax
My light on the way
My prayer before a dream
My white rose
My poetry
My muse, My rope, My immortal hope
The blade of my sword is yours, to serve my queen
My blood, my spine, my crown
My crown
Chorus:
Talk to me, please don't stop
Take me to your underworld haven
My refuge from chaos
My sanctuary from cold
In this endless fight called "life"
Invade my soul
Chorus:
Talk to me, please don't stop
Take me to our secret place, where we know
To cure the scars that Time has left on our skin
Thank you for lighting the way through my screaming darkness
Chorus:
Talk to me, please don't stop
Take me to our secret place, where we know
To cure the scars that time has left on our skin
The shadows of the past will never hide
My Crown
My Crown
AB AETERNO
Ci sono momenti
Rimasti intrappolati sotto la pelle del tempo
Immortali
Nel ricordo di chi accetta il silenzio
E ne celebra
L'eternità.